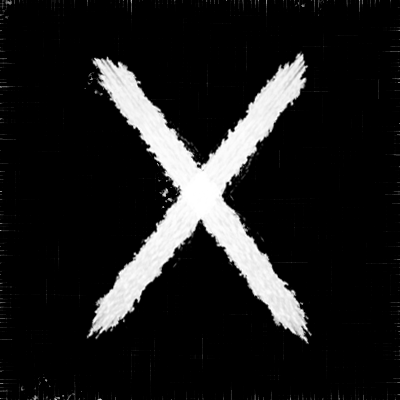 Hopefully you wont find any false trails on this site, but here a few tips and pointers to help you find your way around to make the most of what is available!
Below are some of the highlights of the new site and a couple of links to some of the more complex areas. Enjoy, browse and play and if you still have questions then don't be afraid to ask!!
Design
Using a mixture of WordPress and individually tailored php this site has been designed to look clean, sleek and stylish and adaptable to all (or at least most) device types. There are several links in sidebars, footers and in pages, but the main navigation aids are the two menus – the top one is mainly for the Dynamic Section, the lower / main menu is mainly for the static section.
Home Page
News posts will be added regularly to inform all when the Next Run details are available, or when any interesting news stories arise.
Static Section
Most of the WordPress section is information that will not change very much, and is mainly copied over from the old site. Take a look through it all and enjoy some blasts from the past!
Dynamic Section
To say this is where most of the magic happens would probably be demeaning to magicians, but it is pretty funky stuff! In order to keep the information up to date and running smoothly for the next 20 years we have put in an easy to use and maintain site, that if we all play our part, can be fun and informative for all.
Key Functions
Next Run & Hare Line
All the standard information that you need to keep up with the facts of a Hash Run, laid out in a neat, uniform and elegant format.
The Hare Line contains as many runs as we could find any information for, just click on the Run Number links to open up the page with more details. From there you can follow the links to see photos, read and add any comments or ratings, see the attendance list and also quickly get added to the list if you were left off!
Hash Registration
One of the key areas for making life easier for the organisers and helping to maintain accurate data. You can send in your details, meal requirements and responses with a couple of quick and easy clicks! Please use this option as much as possible to get the information stored on the servers and ready for efficient storage.
Once a Hash Run is ready you can follow the link on the Next Run page, or click here to complete the simple form to send on your details.
FRB Ranking
There are several lists available to show peoples attendance history. Although the data is far from complete there are plenty of ways that you can help us add more information!
Adding Pictures
Create your picture albums as normal, upload them to Picassa, Google, Facebook or wherever is convenient. Then simply copy and paste the link onto a simple form and let the world enjoy your art!
Check your welcome letter for a reminder of the username and password, then click on this link to provide us with your link.
Setting Hashes
To make life easier for the Hares we have a few options for uploading Hash details with on-line forms, editing functionality, tips and guidelines and forms to download. The templates make it easier to know what is required of the Hares to ensure that everyone is happy!
Check your welcome letter for a reminder of the username and password, then click on this link to follow the process and read the help information.
News Letters
Want to keep up to date with the latest information and Hash details? You can quickly and easily sign up to the distribution lists and suffer like the rest of us!
Click here to open up the registration page and send on your information.
Merchandise
Still mainly a work in progress section, this is where you can view the current stock and availability, check out old designs and one day place your orders!
Follow this link to see what we have so far…
Admin Section
A substantial administrators section has been added to allow several committee members, or others in the know, to perform tasks on-line so it can be easily and safely stored.
You can access the admin section here, where you will need your username and password. Then, depending on your access rights, you can add, edit or remove data on Runs, Hashers, Comments, Pictures, Finances, Registration etc
Hash Ratings and Feedback
Have opinions about a Hash, location or food? Want to thanks the Hares, capture a memory or tell a story? Use the simple feedback form to post your opinions and, once approved, it will be clear for the world to see!
Either look at a Run by following a link on the Hare Line page, or click here to go to the Comments page and add your input / feedback.
Power to the People!
One of the main benefits of this site is the division of labour aspect! Rather than putting the emphasis, pressure and workload on the devoted few, we can now all play a little part in helping the organisation run smoothly and efficiently!
Hares can load Run details straight onto the site, anyone can add their own pictures, on-line registration to ease the process and several other functions that make life easier.