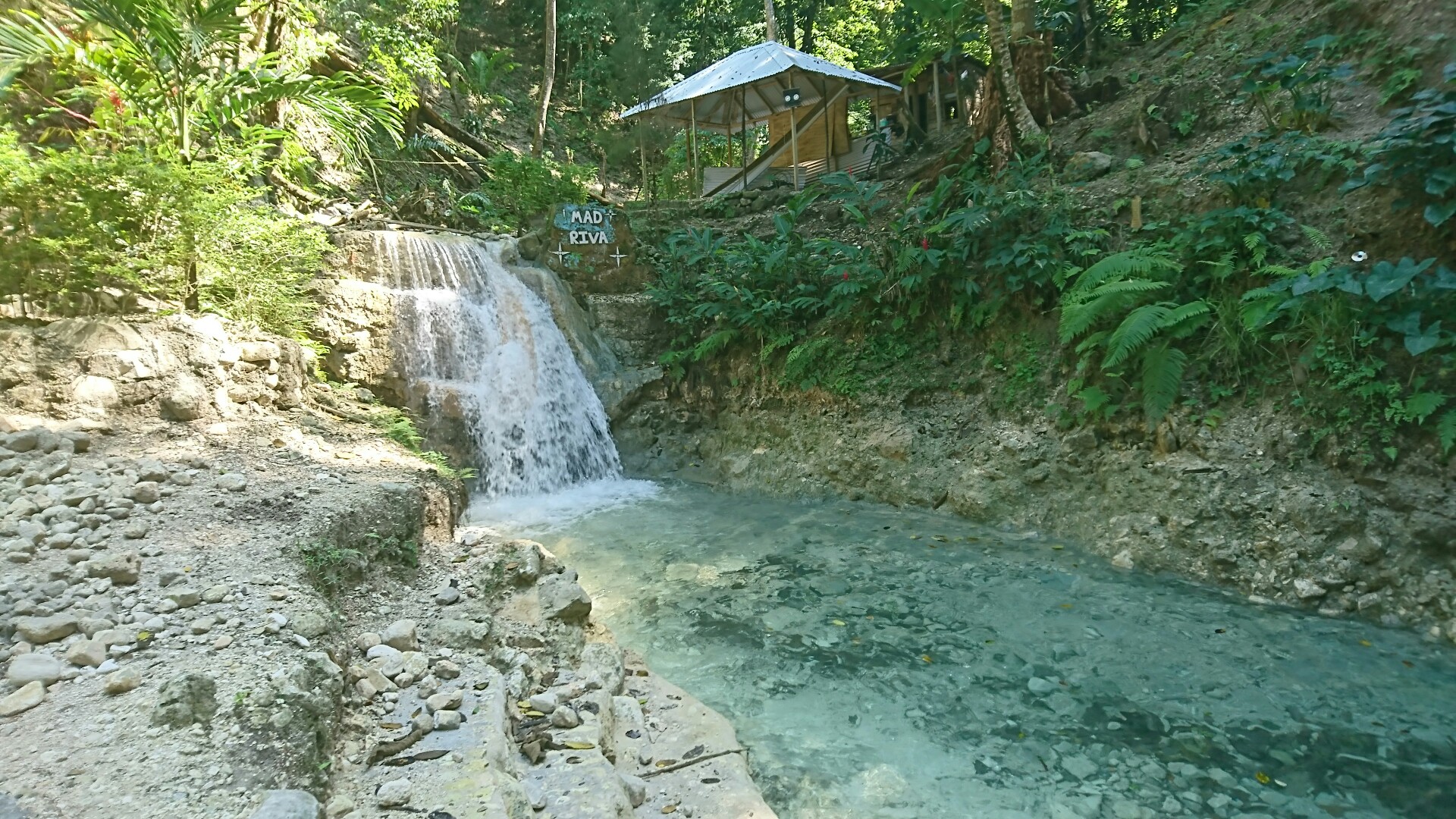 Run 494 – Mad Riva, Sand Hill, St Mary.
Sunday 9 July 2017, 12:00pm
Hares:- Fareleak, Kelly-Ann, Eric
How to Get There:
Travelling time: Allow AT LEAST 2 hours driving time from Manor Park, Kingston.
From Manor Park, Kingston, head north along the Junction Road via Castleton and Broadgate to the Robert Schuman roundabout on the norths die of the Island
At the Robert Schuman roundabout, turn LEFT (first exit) towards Port Maria
Travel along the coast road. Do not turn off.
Shortly before you approach Port Maria you will pass the Buccaneers Restaurant on left side. (You on right road!)
NB. Pay Attention!!!.
Just as you enter Port Maria, you'll see 2 (two) petrol stations on your left side of road. (1st Epping, 2nd Cool Oasis); Turn left, in the only road between these two petrol stations.!
Yes LEFT.
From here it is nearly 7km to the Mad Riva location.
Travel along road and look out and FOLLOW the signs for "Mad Riva".
The road does turn a number of lefts and rights. Look for the official road signs.
If get lost, stop and ask anyone for the Mad Riva location. Everyone knows it.
NB. This last section of road is poorly made up, short steep river ford crossings, and quite pot holed.
NB. Better still See this Google map: Shows route. Put it on your phone!!
https://drive.google.com/open?id 1Q-vjwYNPQcXxJKkhHmM33xf7rUE&usp sharing
Please note that the email notice has been sent out for this event already, so if you did not get it then there are 2 reasons:
1, You have not updated your details since the switch, so either reply to the earlier email, or go to the Stay Informed page to sign up.
2, There is a bug in the workings so please let me know the details and I can investigate.
Just please make sure you have checked your Junk / Spam folder first!