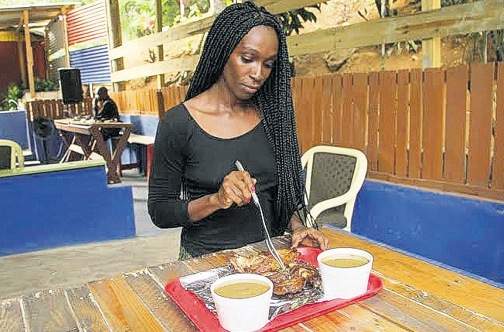 Run 492 – Red Gal Ring jerk centre, (on hair pin bend), Stony Hill Rd, Stony Hill.
Sunday 11 June 2017, 14:00pm
Hares:- Bottom Breather, Jugs-Drugs, Andrea
How to Get There:
Travelling time: This is easy! Only 5 minutes from Manor Park.
Briefly put:
Start the drive up Stony Hill.
The location is the jerk centre on the right side of the road, as you approach the sharp, left hand, hair pin bend on the hill.
If you reach the top of Stony Hill, you have gone way past it!
PARKING: On side of road, in front of the premises.
Please note that the email notice has been sent out for this event already, so if you did not get it then there are 2 reasons:
1, You have not updated your details since the switch, so either reply to the earlier email, or go to the Stay Informed page to sign up.
2, There is a bug in the workings so please let me know the details and I can investigate.
Just please make sure you have checked your Junk / Spam folder first!