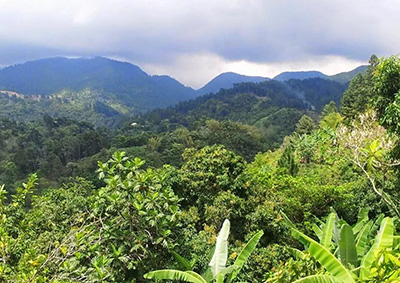 Run 483 – New Garden Rd, Mt James, St Andrew.
Sunday 22 January 2017, 13:00pm
Hares:- Laura Aucain & Maria Harrison
NOTICE: Looney Tunes found a glove at the last hash, if you are missing one then please let us know either when you register or just drop us a note. I'm sure you must be missing it during this cold weather!!
How to Get There:
Travelling time: Time to location about 30 to 45 minutes from Manor Park.
From Kingston, go to Manor Park.
Travel up Stony Hill Road (you've all done this before!) and towards Golden Spring for 7.7 km. About 15 mins.
NB. This is the usual route you would take to travel towards the North/North-eastern end of the island).
You will arrive at the Total Service petrol Station in Golden Spring. This is on your left.
Take the RIGHT turn at the Happy Heart Preparatory onto Mount Airy Road.
Travel along Mount Airy Road for 5km (You will pass through the community of Mount Pleasant).
You will arrive at KP Wholesale & Retail in the square of the Mount James Community.
Veer LEFT passing the D&L Cookshop on your left and continue for less than 1km towards the community centre.
You will pass St. James' Anglican Church on your right. Turn into the community centre by making a sharp LEFT.
Journey Time: About 30 – 45 minutes. There will signs. Look out for them!
Please note that the email notice has been sent out for this event already, so if you did not get it then there are 2 reasons:
1, You have not updated your details since the switch, so either reply to the earlier email, or go to the Stay Informed page to sign up.
2, There is a bug in the workings so please let me know the details and I can investigate.
Just please make sure you have checked your Junk / Spam folder first!