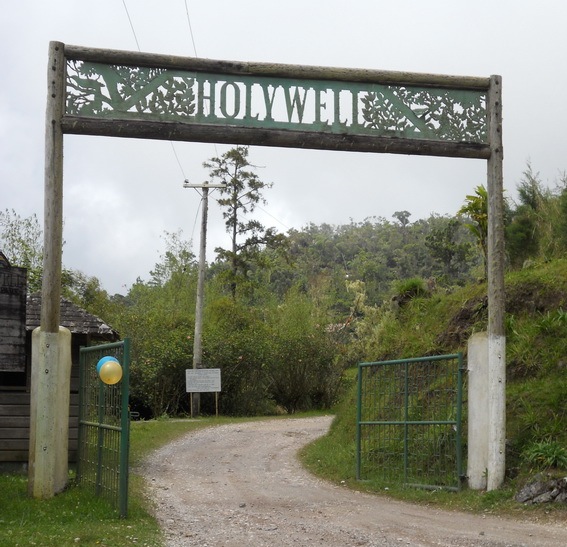 Run 475 – Holywell Forest park
Sunday 4 September 2016, 12:00pm
Hares:- Clueless Sherlock, Helping Hands
How to Get There:
Travelling time: About one hour's drive from Manor Park.
Holywell Forest park
For those who have been to Hollywell before, you will remember the route. Out of Kingston, via Papine, turn left of the Gordon Town Rd and drive up hill, passing through Red Light and New Castle Military Training wing. Holywell is 5km beyond.
For those who have forgotten or new, it as follows:
It is 27 kms from the traffic lights on the Hope Rd, at the Sovereign shopping Centre. (All distances are from the Sovereign traffic lights on Hope Rd). The route is largely one windy road, climbing uphill all the way to Holywell.
Travel up the Hope Rd towards Papine. Pass through Papine, in the direction of Gordon Town. (NB. You do not go to Gordon Town).
5.6 km from the Sovereign traffic lights, take the LEFT turn off the main road.
It is signposted to the JDF Military Training wing at New Castle.
The journey is all up hill. But the road is good, except in a few places. Watch out for fallen rocks and hillside debris.
At about 7.8km/8km the road turns to right. Keep travelling up hill. Do NOT take the left turning. Follow the signs which show to Strawberry Hill and Caf Blue.
Just keep driving up the hill. You will pass the Blue Caf . (14.7km)
You will pass Serendipity. A previous Hash location.
You will pass Eits caf . (19.9km)
At about 23km you will see sign for New Castle.
At 23.5 km you will cross over the JDF Military Training wing parade ground. You drive across the parade ground, (you are allowed to) through one barrier and out the other side. The barriers will be raised.
Holywell Park entrance is 5km further along. Pass through main gate.
Pay $100.00JA per person.
Turn right after paying and we will meet in the main car park.
Please note that the email notice has been sent out for this event already, so if you did not get it then there are 2 reasons:
1, You have not updated your details since the switch, so either reply to the earlier email, or go to the Stay Informed page to sign up.
2, There is a bug in the workings so please let me know the details and I can investigate.
Just please make sure you have checked your Junk / Spam folder first!