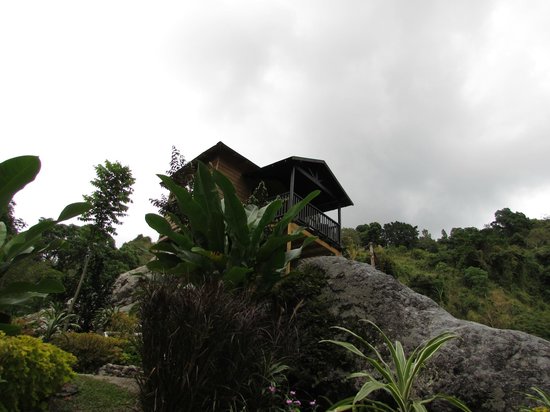 Run 465 – Rafjam Bed & Breakfast, Middleton Red Light, Rural St. Andrew
Sunday 17 April 2016, 12:00pm
Hares:- Warren, Nelly, Nejila, Janet
How to Get There:
Travelling from Papine, head towards Irish Town, it should about 45 mins from Papine. Carpooling advised as parking is limited and 4 wheel drive vehicles HIGHLY recommended.
Take the main road up into the hills and turn left at the Caf Blue & Strawberry Hill signs across from the yellow bus stop. Continue along the main road going in the direction of Caf Blue and Strawberry Hill and keep straight (pass the left turn at the next intersection), look out for Crystal Edge Restaurant and Caf Blue on your right. This will be your first major landmark. Continue along main road and look out for Strawberry Hill on your left (second land mark) a JaH3 sign will be placed here. Continue along the main road to Red Light District and look out for the Rafjam signs which is your next right turn, there is a sign on the left side of the road immediately in front of the turn that leads down to Serendipity and further to Rafjam.
NOTE: At this point we need to carpool down to RafJAM because it's a one lane road and very little parking allowed at the end, so there will be attendants to direct where to park by that turnoff in the RedLight District.
So fewer cars are actually making the final trek down the rough-dirt-road (4 wheel preferred) to RafJAM.
The cars going all the way will follow the RAFJAM signs on the road (which is very bad from here on in), drive slowly and continue straight passing the turn off for Serendipity. Continue straight along the dirt road till you come across people there to direct you on where and how to park.
Please park in an orderly manner to allow for efficient and maximized usage of the limited spaces. The Hash area will start a few steps up the road towards the dead end – at Rafjam