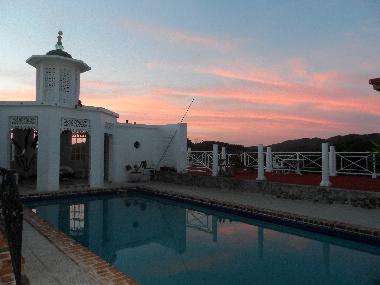 Run 461 – Geddes Great House, Brittonville, (near Bamboo), St. Ann
Sunday 21 February 2016, 13:00pm
Hares:- Angela and Wayne.
How to Get There:
The hash takes place at the fantastic 18th Century Geddes Great House in Brittonville, (near Bamboo, St. Ann).
-FROM Washington Blvd. continue on Mandela Highway and then take the T1 Hwy towards Angels Plaza on RIGHT – 43 kilometers
-TAKE T3 New Hwy on right towards Ochos Rios
-TURN LEFT after TOLL BOOTH towards St. Anns Bay – 28 kilometers
-GO to Claremont (LOOK FOR JAH3 SIGNS)
-TURN RIGHT at the Claremont clock tower
-GO through the town of Claremont
-TURN LEFT AT LARGE SIGN THAT SAYS BAMBOO (JAH3 SIGNS WILL BE POSTED)
-TAKE THIS ROAD TO GEDDES GREAT HOUSE ON LEFT (it's a recessed driveway but you'll see a sign saying Geddes Great House right before on left.)
*Remember that you can also (instead) take the original road that goes towards Ocho Rios which would avoid the tolls but take longer.
TOTAL TOLLS $J350 THERE IS NO TOLL FOR THE NEW SECTION OF THE HWY. WHICH IS BEAUTIFUL.
How long to get there?
THIS WILL TAKE APPROXIMATELY ONE AND A HALF HOURS OR LESS (from Washington Boulevard).