JAH3, Kingston to di World
Want to Keep in Touch??
If you have any pictures, stories or memories that you want sharing on this site then you can send them on to a familiar committee member and ask them to pass it on, or else mail us directly at: jah3@jah3.com
ON ON
Amsterdam, July, 2010
"We reunited in the Netherlands in July for a private Jamaica Deportee Hash along the beach with lots of beer stops and bravely defied the Dutch evening chill with Old Jenever shots as down-downs."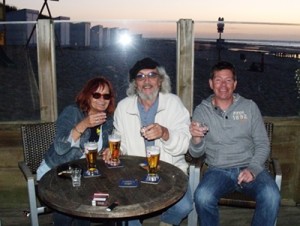 ON ON from
Coco-Nuts, Rastashakespeare and Sleeping Beauty
Greetings from Stitcher, July 5, 2010
Had a look at the Hash site. Nice to see so many familiar faces, wish I was there ……. maybe one day.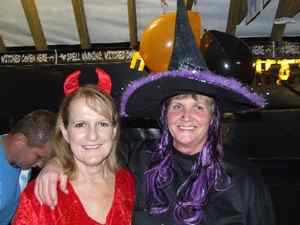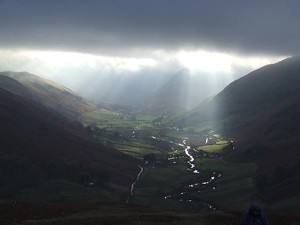 Now well and truly settled in Penrith, Cumbria …… God's own county as Colin use to call it. Survived the floods in November and the seriously cold winter. Since April we have had lovely weather up to now, even short of water. Finally bought my flat in March this year, now just got loads of boxes to un-pack – even ones from Jamaica and that's 2 1/2 years ago!! Hope there are no nasty surprises in like Jamaican creepy crawlies …… or smellie hash trainers!
I have visited "Stop-cock and Spigot" a few times, have also met up with "Betty Crocker" (who is back in Kingston – has he attended any hashes?), Betty C and his wife came up and stayed with me last year, also had a visit from John (Sean) and Bernie Metcalfe (can't remember their hash names).
Keep the photos coming, love looking in on you all.
Take care and best wishes to all
Yvonne (Stitcher)
P.S. Is that Pothole with the big white stomach?
Lagerfeld hunting for shreddie in Chicago, April 24, 2010
Thank you to Cinderella and Lagerfeld for their hospitality and wonderful Salmon dinner! Yours truly, BMW
Bush Swagger & Bush Sneaker, January 29, 2010, Budapest, Hungary
Szervusz – Greetings to the JAH 3 Hash for New Year 2010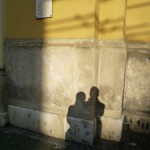 Over 2 years from Jamaican shores and we are shadows of our former selves!
Now our third year in Eastern Europe and our second location, Budapest, Hungary – glorious days and balmy nights are a distant memory and we have to take Vitamin D for lack of sunlight!
Regards to all and remember
Tek kin teet kibba heart bun
Viszontlatasra
One Love
Gary & Nancy Wildfeir-Field aka Bush Swagger & Bush Sneaker
Budapest, Hungary
JAH3 gone North! Hashers visited Johnny Hash in Toronto, summer 2009!
April 2009 – BMW visits Peter Dent and his wife Dorothy for a walk on Galiano Island, B.C.
Peter Dent sends his best regards and an "ON ON" to JAH3 from Galiano Island, B.C., Canada!
April 2009 – Betty Crocker visits Stitcher and walks the hills of Captain Compass
Stitcher took Betty Crocker and his wife on a tour around a small part of the lake district (Ambleside, Keswick and Hallin). Climbed Hallin to see where Col's ashes are, turned out to be a lovely afternoon as it had been raining all morning.
Christmas Greetings from Nancy (Bush Sneaker) and Gary (Bush Swagger) Wildfeir, Kyiv, Ukraine, December 2008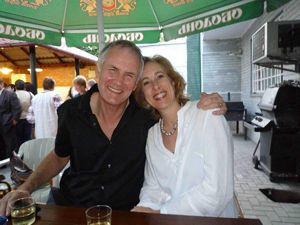 The time has flown by – we no longer stare in puzzlement at the Cyrillic alphabet and can negotiate some of the basic functions in Russian – a major turning point was after schlepping through ice & snow in the streets the major part of the Winter we figured out how to use the street trams! The Spring & Summer here were lovely, a much needed relief after our first Winter in 3 years – G had 3 colds in the first 2 months, – we had to turn the air-con on during the Summer, something we hardly ever did in Jamaica!
Social life consists of going to other people's houses for dinners and watching DVDs from the Commissary or Netflix or watching the strange Armed Forces Network TV channels. Lots of book reading, CD buying and Internet shopping going on.
We went to our first Modern Art show last month at the Pinchuk gallery!
We keep being asked and promising to travel out into the vast Ukrainian hinterland to see some sites such as the Crimea or the Carpathians but at our age we have increasingly become 'homebodies' trying to enjoy life, health and simple pleasures, something we also did a lot of in Jamaica – a place which seems an age and another life ago!
Best Wishes for Christmas and hopefully a better New Year 2009
Greetings from Stitcher, while visiting her many Hash friends across the globe!
From: yvonne gibson
Sent: Tuesday, May 27, 2008 10:47 AM
To: Ulla Wyckoff
Subject: Hi There
Hi Ulla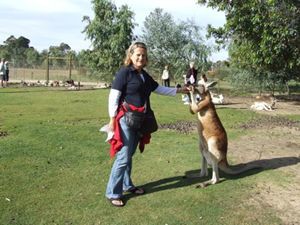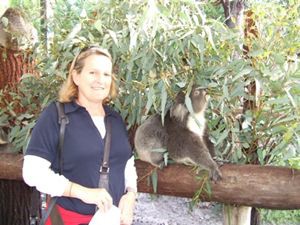 How are you doing? Think of you all often and look into the Hash website to see what you are all getting up to.
I've been busy travelling and still trying to finalise Colin's estate (won't bore you with that), I didn't realise these things too so long. In April I went to Australia for 4 weeks and caught up with Brian and Peri Doy (alias Mark Shields). Included two photos of me and my friends!!
Then in August I am going to Vancouver to stay with Gloria and Keith Hummel (Dead Man Walking and Bobby Socks), will also get to see Peter (Tie-dye) and some of the other ex-Jamaican Canadians, looking forward to that. After that, it is back to the real world and work (hopefully).
Give my love to the Hashers that know me. Take care
Love
Yvonne
Bill BAGS Hetherington, JAH3 co-founding father, Ottawa, February 2008
From: william hetherington
Sent: Saturday, February 16, 2008 11:34 AM
Subject: Hello from BAGS
Hello BMW,
This is Bags, who started the JAH3 with Nutcase.
I am currently undergoing intense beer guzzling training In Ottawa. In July 2008 I am to be dispatched on a posting in Damascus to join the desert Hash. For live runs we chase camels.
When I arrived in Jamaica I met Nutcase at the pub. People had told us there will never be a hash in Jamaica because of the crime. But we got drunk, set a trail and the people came. We are pleased to see the great tradition of stupidity is alive and well.
I cannot attend, but Peg Leg will represent the founders. Please stitch him up on behalf of Bags and Nutcase!
Tell the JAH3 that they are all invited to attend the Hash in Syria, my house is always open for JAH3 Hashers.
Nutcase, hope you can get down to Damascus, I may well get up to Taskent
ON ON
Bags
Goran Nutcase Engdahl, JAH3 founding father, February 2008, Tashkent
From: Goran Engdahl
Sent: Thursday, February 14, 2008 5:24 AM
To: Ulla Wyckoff
Subject: Re: Hello from JAH3
Dear Ulla
We remember the first run very well – like all good ideas it all started over a drink with fellow Hash enthusiast Bill 'Bags' Hetherington. We recced the area above Caymanas golf club where there is an abandoned airfield and held the first run up there. It was well attended with 20-25 hashers, those who'd hashed before and others who we roped in for the fun. We had many many good runs and like Richard 'Peg Leg' we think one of the highlights was the relay around the east coast up to Dragon Bay – everyone had a great time and although it took a lot of organising everyone pitched in and helped. Other good ones were the Treasure Beach weekend and those Sunday runs organised by Rice N Peas at his friends' place on the north coast. We are still in touch with Bags who is in Ottawa at the moment – I've emailed him and hopefully he'll get in touch with you directly. Hash names have faded somewhat but some of the stalwarts of our time were Karen and Peter Collins – Karen being the designer of our logo and most of our T-shirts in those days, Mike and Wendy Roberts, Geoff Richards, whose message is on the website, Frederico and his family from the EU Commission, Ian Teale and others from various High Commissions and Embassies. Most have moved on now but the good thing about the Hash is that you can turn up and meet instant friends. We have just finished a posting in Chennai AKA Madras where we hashed with both Madras and Chennai HHH. Now we are off to Tashkent where, according to the web, there is a small (soon to grow) Hash. ON ON and have a great 10th Anniversary!
Nutcase & Tenise Bngdahi
GEOFF Richards, February 2008, VANUATU
(BMW was always wondering who in VANUATU is visiting JAH3 in cyberspace regularly :))
From: geoffrey richards
To: Judith Burke ;
Sent: Saturday, February 09, 2008 11:18 PM
Subject: RE: E-Mail Addresses
Hi guys
How you all doing.
I have been down in the South Pacific for the past 3 1/2 years in Vanuatu as head of engineering with Telecom Vanuatu Limited, a company part owned by Cable & Wireless so are still with C&W somehow, when so many have gone. Things going well here with an interesting job and plenty of sunshine.
A good hash group here as well every week.
Hope to hear from you.
Best wishes
Geoff
PEG LEG, first Hash Dray, February 2008, Malawi
From: Richard Smith
Sent: Tuesday, February 05, 2008 12:37 AM
Subject: RE: Jah3
Hi Emile
I wasn't actually on the first run; I think my first run was number 5 held in early July 1998 I think, at a house on Norbrook Drive.
The first hash master was Alan Mackray, my boss, which is why I ended up hashing and being hash dray. I'd never hashed before.
The driving force behind setting up the hash was Goran Engdahl (not sure about spelling) who was husband of Denise from the BHC. He also set up the hash in Lesotho.
My best memory was the hash relay from Kingston to Dragon's Bay. Leaving very early one Saturday morning and using my pickup packed with red strip as the support vehicle my team ran the first leg. So by 7am I'd completed my 2km and was downing the first red strip in preparation for a days very slow driving to Dragon's bay. With Bill Heatherington (another founding member I think, who I met a few times in Accra Ghana where we were both posted, last I heard he was heading for Kiev) as co-pilot the time past quickly as we drank and joked our way around the coast.
I do have some pictures back in UK but these are pre-digital but may be able to get them scanned. There are some good ones from the relay.
I'll mention the anniversary to Wendy next time I see her, I don't have her e-mail.
Richard Smith
Technical Assistance – Infrastructure
NAO Support Unit
Bush Swagger and Bush Sneaker, January 23, 2008, Kiev, Ukraine
Zdrastvuyt ye, kagdyila!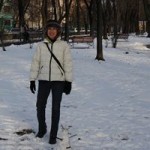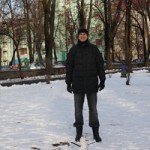 We send greetings to all Jah3 hashers from a very 'foreign' place – as you can see from the attached pics it is easy to miss the 'shreddy' when the ground is the same colour! Tell everyone –
"when visita come a wi fireside we mek we pat smell sweet"
One Love
Gary & Nancy aka 'Bush Swagger' & 'Bush Sneaker', Kiev, Ukraine
CRASH, December 2007, 300 km from Ottawa
From: Russell.Merifield
Sent: Sunday, December 23, 2007 5:30 PM
Subject: Merry Christmas and a Happy New Year
Merry Christmas to all my Jamaica Friends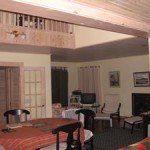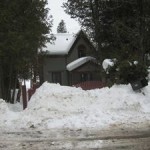 Here we are on December 23 2007
Picture 1 is inside and Picture 2 Well If your are dreaming of a White Christmas rather than carols on the lawn of Kings House
All my best Russell
Stitcher, November 18, 2007, Cumbria, UK
Yvonne "Stitcher" sent these pictures to share with us Captain Compass' final resting place,
his beloved hills in Cumbria:
ed note: Sorry but the link was dead and I have no way of posting them
Here is what she wrote:
Photos from last weekend, we went up "them hills" to let Col's ashes go in the wind. Even took up a bottle of Appleton Rum to drink to him. Col would have been proud of us ………. made coming down the fells very interesting!!!
Love
Yvonne
From: Yvonne Gibson
Sent: Monday, October 22, 2007 7:34 AM
To: Ulla Wyckoff; Emile Finlay
Subject: Thanks To The Hashers
I would just like to thank all the Hashers (including those that could not attend yesterdays hash) for making life fun for Colin and myself these last 5 and half years. I know lots of you had a great respect and friendship for Colin, for which I am very grateful. And I hope many of you will keep in touch with me especially to let me know what "antics'" that Hashers get up to ………….. after all my name wasn't "Stitcher" for nothing!!!
Thanks for the lovely board of photos of "Captain Compass" that was given to me yesterday, I shall hang it up in my new home (when I get it) and will always remember the Jamaican Hash House Harriers.
Will miss you all, ON ON
Yvonne "Stitcher"
Greetings from Tye Dye and the Canadian Arctic
From: Peter Bachinsky
Sent: Monday, September 17, 2007 8:32 AM
To: E. Finlay
Subject: RE: Hash Run #254 – Bamboo Corner, Glengoffe
Emile:
I always look forward to your invitations to the Hash and Judith's photos. I still hold all of you in my memories. As always, give my best to the gang.
Cheers;
Peter
+++++++++++++++++++++++++++++++++++++++++++++++++++++++++++++
From: E. Finlay
Sent: Monday, September 17, 2007 11:53 AM
To: 'Peter Bachinsky'
Cc: 'Ulla Wyckoff'
Subject: RE: Hash Run #254 – Bamboo Corner, Glengoffe
Always good to hear from you, Peter.
Send us some recent photos of yourself and what you're currently up to and maybe we can place on the web site ……
Cheers.
EF
+++++++++++++++++++++++++++++++++++++++++++++++++++++++++++++++++++++
"If the pictures didn't say it, I work in the Canadian Arctic flying a helicopter. I work 4 weeks on and 4 weeks off. Everything is going very well. I work too little and get paid too much. The people I work with and for are the best folks around.
I miss Jamaica very much. I keep saying.. "Go visit"… but I'm afraid that nothing in the world could possibly match up to my memories of 2000-2003. Better people and times I can't imagine.
All the best;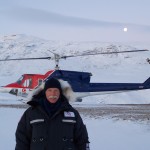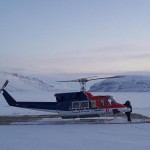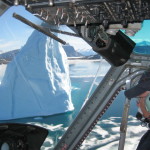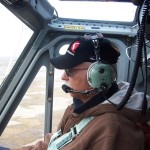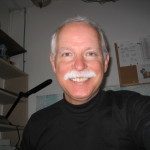 Tye Dye
On On
Hasher of the month January 2007
Dan "Dildo" Smith
Dildo
…was introduced to the Hash in 1999 in Tanzania and was named there as well
… he ran in Tanzania, England, Holland, Cameroon, Ghana, Equatorial Guinea, the Chad and most recently in Jamaica
… his title is one of Grand Master Emeritus, having served as Grand Master in Tanzania and moved on after starting a Hash which still was going a year later
… acted as deputy assistant Hash Master and Constable on numerous JAH3 events
… enjoys visiting Go-Go clubs with fellow hashers Burp, Split Ends and Wheeler Dealer
… was arrested twice in his Hash life
… once for plotting against the President of Cameroon by laying shreddy at the feet of his Grand Stand
… and in Tanzania for distribution of slow releasing chemicals by laying shreddy dressed in a terrorist like Red Dress for the Valentine's run, being suspected to be related to French Military Intelligence.
Thereafter being abused heavily by the Hash pack and drowned in tons of beer for not being able to explain to the Chief of Tanzanian CID and a Military Colonel for more than 3 days that there is no such thing as French Intelligence, much less Military Intelligence!
Dildo will run his last Hash with JAH3 on January 21, 2007,
JAH3 is wa-ai-ting for many returns!
Want to Keep in Touch??
If you have any pictures, stories or memories that you want sharing on this site then you can send them on to a familiar committee member and ask them to pass it on, or else mail us directly at: jah3@jah3.com
ON ON